Choose a fitting edge profile from the following list. If you are unsure about what to choose, contact us and get a consultation.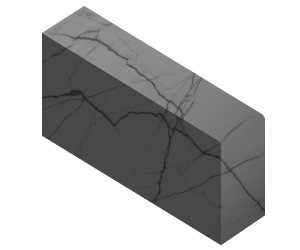 Square Eased
Is a fairly simple square looking face, with refined 90-degree edges to preserve structure and assure a safe environment . A perfect choice if you don't want to bother with other profiles.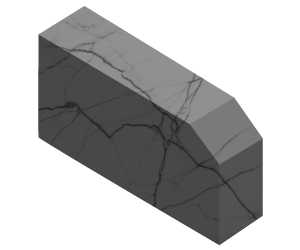 1/4 Bevel
Presents itself as a small redesign of the original square profile. Good option if you fancy a combination of a square profile and not fully rounded edges.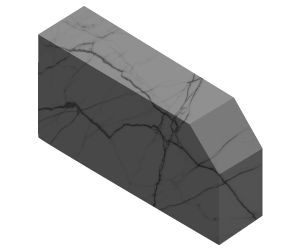 1/2 Bevel
This is an increase to the ¼ bevel which provides a more sophisticated view, whilst keeping the goosebumps feeling of straight lines.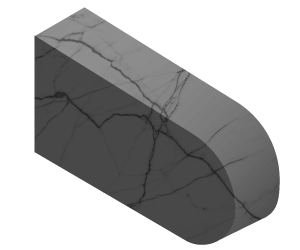 Full Bullnose
Features a rounded top and bottom, reminiscing a sideways letter U. The key takeaway of this profile is a thinner overall display, in contrast to more imposing finishes.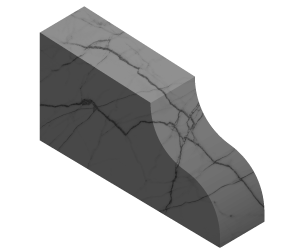 Ogee
A play on concave and convex arches flowing into each other. Such finesse is traced back to roman architecture.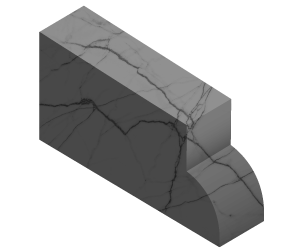 DuPont
Playfully blends a right angle descending into a bowed edge, into a concoction of luxury and rigidity. It's a suitable complement to a marble or granite kitchen countertop.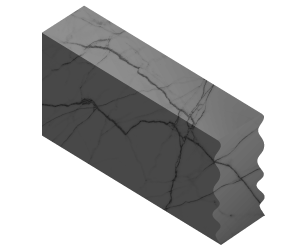 Rockface
Rockfacing is a hand-crafted process in which a skilled craftsman chisels the top and bottom of a stone face or edge with the intention of creating a custom textured, 3D look.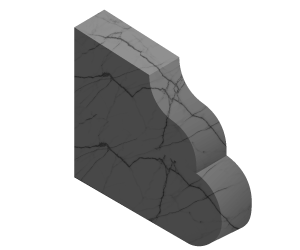 Stepped
If you can't choose between Ogee and DuPont we got you covered. Stepped combines both of them into one, achieving an extravagant display of wealth.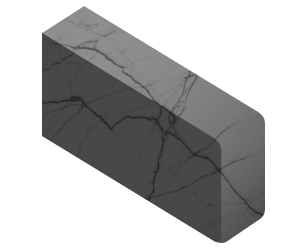 Pencil
It's a different take on square profile, employing a slight angular edge that rounds into the vertical surface of the stone on both sides. It is most commonly used in kitchen applications as it is easy to clean.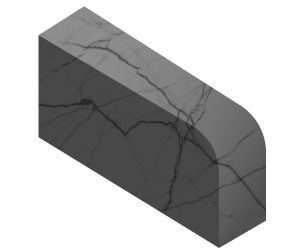 1/4 Round
Emphasizes a sleek look, achieved by slightly curving the top edge to about the diameter of a pencil.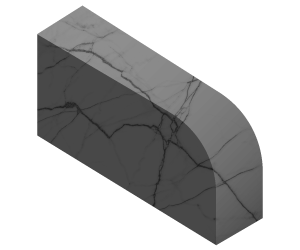 1/2 Round
Highlights and maximizes the thickness of your countertop. The slight curves of its edges provide a simple and at the same time a charming design.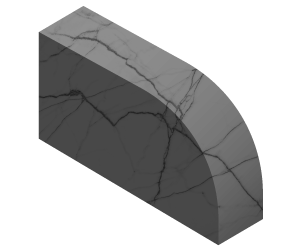 Demi Bullnose
The Demi Bullnose takes away the spotlight with a richer curve on than other rounded edges,consequently directing any spills away from cabinets below.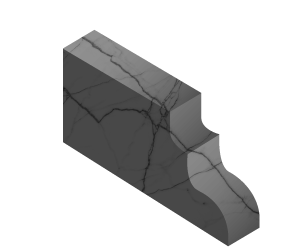 Cove Ogee
The Cove Ogee is our fullest Ogee profile design, joining the aesthetics of both Ogee and Cove edges. This ornate edge profile imposes a formal and prosperous look.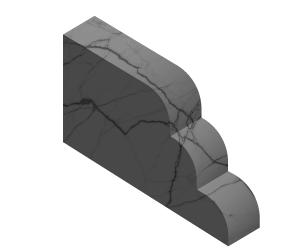 Waterfall
The Waterfall edge features several rounded edges stacked together as a package, which suggests a surging appearance akin to a cascade. Such engineering will furnish your setting with a thick and chic look. Daily cleaning will keep your creases dust-free and your surface shiny.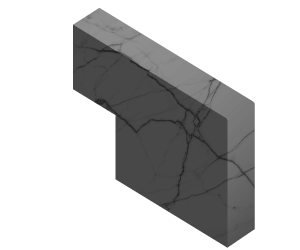 Laminated
A simple, modern look devised from adding more volume and thickness. Such profile will look great on granite and marble counters.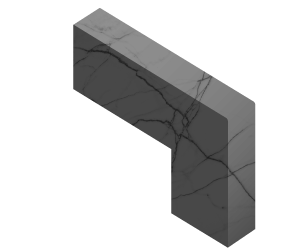 Mitered
The Mitered edge sees its use in settings that require joining flat countertops at a sharp angle, forging a sublime effect of continuity preferred in modern kitchen designs.